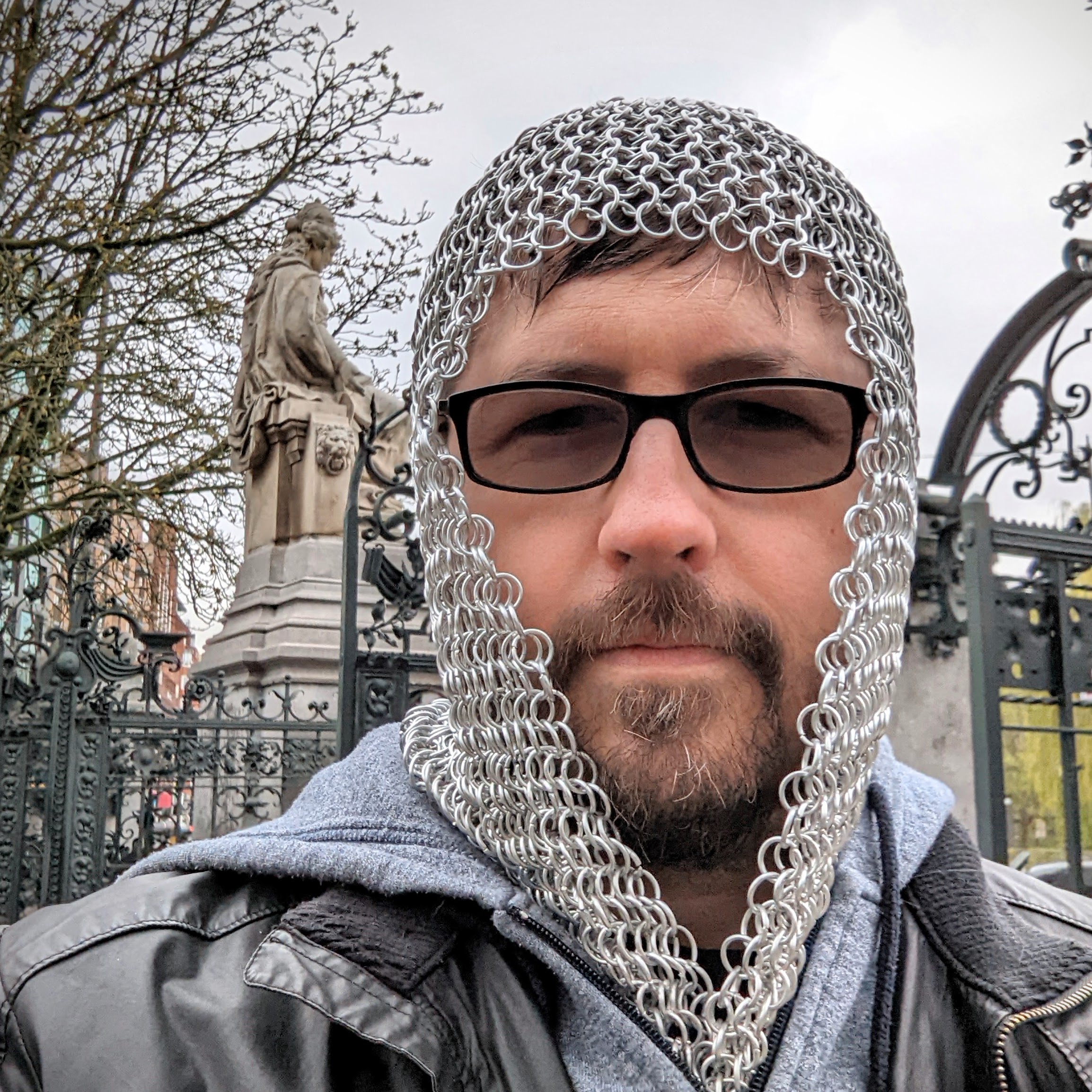 I enjoy solving problems.
Skills
Effective communicator and collaborator able to understand and work with teams across departments and disciplines.
Sharp eye for visual design with an emphasis on usability, grids & layout, typography, and motion.
Analytical mind that's able to construct clear wireframes and information architecture.
Impeccable production skills in both design & code. From sketch to prototype to final product I take pride in my craft.
10–20 years experience with Adobe and similar tools: interactive, prototyping, motion, video, static, and print.
Work
the redlamp organization
Freelance UI/UX Designer
1999-Present
Adobe
Senior Staff Designer
2022-2023 – Contract
Substance Designer
Designed Portal Nodes, enabling users to more easily manage large and complex graphs.

Lead design workshops with team and content partners to identify and prioritize features and possible solutions. These fun workshops generated immediately actionable feedback.

Collaborated with Adobe's Prototyping team to generate graph improvements focused on Frames and Layout Assist features.
Substance Painter
Designed streamlined workflow and usability enhancements for Texture Baking mode.
General
Implemented an Agile development process for design on Substance Painter and Substance Designer, improving efficiency and collaboration within the team.

Acquired in-depth knowledge of the Qt UI framework's QWidget and QSS systems to ground design and wireframes in Painter and Designer's tech pipeline.
Glowmade
Principal UX Designer
2022 – Contract
ZA/UM
UX Designer of the Apocalypse
2021-2022 – Contract
Unannounced Project
Game and System design of core gameplay features.
Long-term process and planning for UI/UX team.
Introducing and onboarding the larger dev team to Agile.
Running brainstorming sessions to help the team understand workflow and enhance communication.
UI/UX Design on the internal narrative engine/tool.
Extensive user research on internal narrative engine/tool.
Disco Elysium (PC, Switch, PlayStation, Xbox, Stadia)
Porting the game to new platforms.
Making the experience feel comfortable and natural across hardware factors (PC, TV, and handheld).
Improving accessibility and legibility of the game.
Force Field XR
Principal UX Designer
2020-2021
Unannounced Project
Leading 10+ member multi-disciplinary feature team through production of a AAA VR vertical slice project.
Part of leadership team defining pre-production process of full-scale AAA VR title around well-known IP.
Working with game design and art leadership to explore and define visual style and interaction for the future of VR.
Prototyping and interaction design with Unreal Engine.
Guerrilla Games
Senior UX Designer
2019-2020
Horizon Forbidden West (PlayStation)
Working with leadership and production to scope, prioritize, and schedule UI/UX requirements for entire project.
Designing, documenting, and prototyping features across all areas of the project (HUD, in-game, menus).
Building and implementing features with the Decima engine.
Designing features and quality of life improvements for the Decima based on experience with tools.
Creating processes and procedures for a newly assembled UI/UX team, onboarding members new to the team, tools, and industry.
WaveXR
UX Designer
2018
Designing systems focusing on user generated content, social/community development, retention, and general usability.

Building virtual reality prototypes with Unity, wireframes with Adobe XD, and design documentation with Confluence.
Blizzard Entertainment
UX Designer
2016-2017
Heroes of the Storm (PC)
Designing features with players, streamers, viewers, and esports in mind. The ways we consume games are growing.
Working on features for a live game with goals ranging from player acquisition, retention, and quality of life improvements.
Launching "Heroes Brawl" game mode and first 3 months of weekly content (highlighted at BlizzCon 2016).
Extensive wireframing and UX documentation. Prototyping features, functionality, and motion, across a range of tools.
Rockstar Games
UI Programmer
2011-2015
Red Dead Redemption II (PC, PlayStation, Xbox, Stadia)
Helping lead vanguard of UI/UX team to establishing design, motion, and frameworks for project.
Building HUD messaging system that could easily add new channels and designs while maintaining a simple script interface.
Migrating and maintaining UI systems between projects as well as building tools to facilitate and speed up work flow.
Grand Theft Auto V (PC, PlayStation, Xbox)
Identifying the needs of stakeholders to plan, design, and develop solutions that meet or exceed expectations on time.
Core contributor to minigame UI (15+ so many), pause menu, game script driven dynamic leader board system, and more.
Strong liaison between multidisciplinary teams (Art, Audio, Code, Design, Localization, QA, UI/UX) across 8 studios worldwide.
Electronic Arts
UI/UX Designer & Developer
2010-2011
Idle Games
UI/UX Designer & Developer
2010
Odopod
Junior UI Developer
2006 – 2007
Education
California College of the Arts
Graphic Design (Bachelor of Fine Arts)
2001-2005
Making Things (Intern)
2005
Stamen Design (Intern)
2004
Sputnik & Laika (Intern)
2003-2004
UC Berkeley Extension
Computer Programming
2007-2008
Mira Costa College
Internet & Multimedia Technology
1999-2001
Digital Publishing
1999-2001